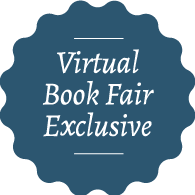 Il Petrarca con Narrazione del suo Coronamento di Sennuccio del Bene Fiorentino; Vita del Poeta ed Annotazioni
Petrarch; Polidori, Gaetano (editor)
Publisher:

G. Polidori

Location:

London

Date:

1796

Seller SKU:

1003204
London: G. Polidori, 1796. First printing of this handsome pocket edition of Petrarch's sonnets, edited and published in London by the émigré Italian scholar Gaetano Polidori (1764-1853). Polidori sold copies of this Petrarch at his premises at 12 Cockspur Street, one of a number of Italian editions he produced for the use of his London students. Editor and publisher Polidori is best remembered as the patriarch of a remarkable literary family. His son, John William Polidori, composed the Gothic classic The Vampyre (1816) at the same house party where Mary Shelley wrote Frankenstein. His daughter, Frances Polidori, married another scholarly Italian exile in London, Gabriele Rossetti. Later in life, Gaetano Polidori would be the first to publish the poems of his talented English grandchildren, Dante Gabriel Rossetti and Christina Rossetti. This copy bears an elaborate 1807 morocco label of presentation to French playwright and poet Jacques-André Jacquelin (1776-1827). Text in Italian. ESTC T114568. A compelling artifact of Anglo-Italian literary history, in near-fine condition. Two twelvemo volumes, measuring 5.75 x 3.5 inches: 19, [1], 253, [1]; [4], xxiv, 237, [1]. Contemporary polished tree calf, boards blind-ruled, spines gilt in compartments with red and green morocco labels lettered in gilt, marbled endpapers, all edges speckled red, green silk ribbon markers. Half-titles present; bound without final blanks. Contemporary gilt-stamped red morocco presentation label to upper pastedown of Volume I ("E.J. Sangiovanni à son ami J.A. Jacquelin 1807"); early printed book label ("M. Tenant de la Tour.") Light shelfwear.
Honey & Wax Booksellers
Specializing in Literary And Print History.
Honey & Wax offers a mix of classics and surprises: rare first printings, original artwork, unexpected survivals, books with no downloadable equivalent. Founders of the Honey & Wax Book Collecting Prize. Our bookroom is open by appointment in Brooklyn, NY.
Contact the Seller
Honey & Wax Booksellers
94 9th Street, Suite 228
Brooklyn, New York 11215
All Honey & Wax books are guaranteed as described, and returnable for any reason within ten days.