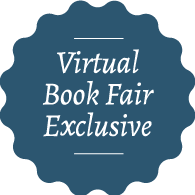 Alice's Adventures in the New Wonderland: The Yellowstone National Park (Printed on Rear Wrap: Northern Pacific R.R. the Wonderland Route to the Pacific Coast. Chas S. Fee Gen'l. Pass. Agent, St. Paul) [Map of Yellowstone]
[Northern Pacific Railroad]
Condition:

Very good minus

Binding:

Ephemera

Publisher:

Poole Bros. Printers and Engravers

Location:

Chicago

Date:

1885

Seller SKU:

62315
Chicago: Poole Bros. Printers and Engravers, 1885. Ephemera. Very good minus. Brochure, 21 cm tall, 24 1/2 X 18 1/4" when unfolded. Illustrated with a map of Yellowstone by Carl J. Hals and A. Rydstrom on the rear. With several splits to one of the folds. One of the splits is long, measuring approximately 8" From the National Park Service web site (posted 2012 by Jessica Gerdes, Librarian):

"Yellowstone was known as 'Wonderland' even before it became a national park, the first apparent publication of this name being in a series of articles by C. C. Clawson in 1871. This name was quickly picked up by many others, including E. J. Stanley ('Rambles in Wonderland') and Olin Wheeler (1883-1896 series, 'Wonderland.')

"NPRR grabbed onto the idea and expanded it. This brochure (the second issue, 1885) purports to be a letter written by the now grownup Alice... who is travelling on the Northern Pacific, from Chicago. Alice describes to her friend, Edith, all of the sights and stops along the railroad, including historical tidbits as well as painting a beautiful picture of the scenery.
Ken Sanders Rare Books, ABAA
Specializing in Colorado River And Colorado Plateau, Modern First Editions, Native Americana, Natural History, Utah And The Mormons, Western Americana, Western Exploration and Yellowstone.
Ken Sanders Rare Books is a full-service antiquarian bookshop in downtown Salt Lake City. We have a vast inventory of used and rare books, a handful of new books, and an ever-changing selection of art, ephemera, maps, photographs, and postcards. We also offer book purchasing and appraisal services.
We specialize in Utah & the Mormons and Western Americana, with emphases on the Grand Canyon and the Colorado River, Yellowstone, and other national parks. The literary West is well-represented here, with deep selections of Edward Abbey, Wallace Stegner, B. Traven, and more. We offer rare and collectible books in many subjects, including Literature, Art, Photography, Children's and Illustrated Books, and Wordless Novels. Much of our 4,000 square feet of floor space is devoted to our general stock of affordable and carefully chosen titles. Serious collectors and casual shoppers are equally welcome, and browsing is encouraged. You can also search a portion of our inventory here on the website, but remember that much of our stock is uncatalogued; call or come in if you don't see what you're looking for.
Proprieter Ken Sanders has been buying, selling and collecting books since childhood. He co-owned and ran the legendary Cosmic Aeroplane Bookstore in the 1970s and founded Dream Garden Press, our in-house publishing company, in 1980.
Contact the Seller
Ken Sanders
268 South 200 East
Salt Lake City, Utah 84111
All items subject to prior sale. Orders filled upon payment. We accept check, money order, PayPal (books@kensandersbooks.com), and credit card (Visa/MC/AmEx/Discover). Billing terms will be arranged for institutions according to their needs, and for customers who have established credit with our company. All items are guaranteed authentic and as described, autographed items are guaranteed indefinitely. Items may be returned for a full refund within ten days of receipt, prior notification requested.