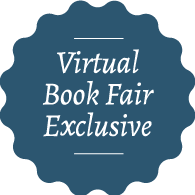 Here's a wonderful Opportunity ... Flight Officer with United Airlines
[Airlines, Piloting, Post-War America]
Condition:

Very good. Light dust soiling to wrappers.

Publisher:

United Airlines

Location:

United States

Date:

c1955

Seller SKU:

22000209
United States: United Airlines, c1955. Very good. Light dust soiling to wrappers.. Illustrated pamphlet promoting a career as a flight officer for United Airlines. Includes frequently asked questions, such as what the qualifications are for enrollment in the Flight Officer Employment Program (aged 21 to 28, between 5'7" and 6'4", and a high school graduate); what the pay scale is like; what typical duties are for flight officers; and where to apply. features photos of smiling men in uniform performing their flight duties, at the peak of career fulfillment.

Measures 9" by 3.75", pp. 16 (wrappers incl..), stapled in original illustrated wrappers.
Eclectibles
Specializing in Advertising, Childhood Ephemera & Art Work, Ephemera - General, Food And Wine, Historical Memorabilia, Made By Hand, Travel & Tourism and Visual Culture.
As our name implies we provide diverse offerings of ephemera and related items. Additional areas include social history and women's history, visual culture, advertising in America, historical memorabilia, made by hand, paper with a secret and the study of childhood. As a member of the Appraisers Association of America, I also provide appraisal services in our areas of expertise with a focus on large collections.
Available for general purpose appraisals
Available for appraisals for IRS/tax purposes
Contact the Seller
Sheryl Jaeger
P.O. Box 415
Tolland, Connecticut 06084-2402
Book Fair Availability: 8 am EST to 6 pm EST or by chance
All material is shipped subject to approval, but notification of return must be made in a timely manner and returns made in a prompt and conscientious fashion.