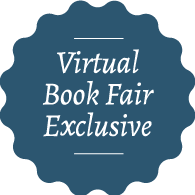 Bird's Eye View of the City & County of San Francisco, 1868.
Charles Braddock Gifford, William Vallance Gray
Edition:

First Edition

Location:

San Francisco

Date:

1868

Size:

27.5 x 19.5 inches (including te

Illustrator:

Charles Braddock Gifford, William Vallance Gray

Seller SKU:

NL-01404
A spectacularly rare First Edition of the most iconic late 19th-century view of San Francisco.

This depiction of San Francisco as the commercial hub of Pacific America is the most desirable and influential view of the city available on the market. Applying a perspective that overlooks the urban promontory from an imaginary vantage point to its northeast, the scope of the view is quite comprehensive. It stretches from the peninsular hills and lakes south of the city to encompass the entire urban sprawl down to the city's new waterfront. The Golden Gate appears in the upper right of the view, whereas Telegraph Hill dominates the bottom center.
In the foreground, we have the bustling life of San Francisco's iconic harbor front. This area was the heart of the city in the late 1860s. Following a massive influx of people during the Gold Rush (1849-52), San Francisco had grown at an incredible pace in the ensuing years, and by the late 1860s, the city had developed into the largest and most important commercial port on the Pacific seaboard.
By the time Charles Braddock Gifford compiled this view, San Francisco had begun to feature the hallmarks of both high society and urban industrial production. More importantly, the city had become America's gateway to the Pacific, opening lucrative trade routes to South America and the Far East. Consequently, it is no surprise that the harbor front is teeming with ships of all kinds, including enormous three- and four-masters waiting for entry, docked merchantmen, modern steam-driven oceanliners, and local paddle-wheel vessels transporting goods and people.
Moving inland from the clamor of the harbor, many elements of the city remain recognizable even today, including the city's main structuring thoroughfare, Market Street, cutting diagonally through downtown. Individual buildings are easy to identify throughout, underscoring the printmaker's intimate knowledge of the city and his keen mastery of detail. Despite San Francisco's rapid growth, the urban sprawl still does not extend much beyond Van Ness, and it is striking how much of the topography is comprised of rolling sand dunes, especially on the west side. With features like Mountain Lake, Washerwoman's Lagoon, and the extensive wetlands in the area of today's Crissy Field, the view constitutes a vital historical record of a disappearing natural landscape.
In Mission Bay, we note the inclusion of Long Bridge: a critical but often overlooked San Francisco landmark that played a crucial role in shaping the city as we know it today. Commenced only three years before the publication of this view, the construction of Long Bridge anticipated the arrival of the Transcontinental Railroad, which would open up San Francisco in entirely new ways and stimulate another growth boom for the city. The bridge stretched across the marshlands of Mission Bay, culminating at Hunter's Point and the ornate Bayview Racetrack. This crucial piece of 19th-century infrastructure followed the same line as today's Third St. and soon enclosed the wetland area of Mission Bay, which was subsequently in-filled and incorporated into the cityscape.
On the southern side of Mission Bay, we see the Tubbs Cordage Company, founded during the Gold Rush and produced the first commercially-manufactured rope west of the Mississippi. Nearby, on a small promontory jutting out into the Bay, is evidence of San Francisco's important iron manufacturing industry: Potrero Hill's Pacific Rolling Mill Company, the first iron-producing factory in the West. Moving to the right across Mission Bay, at what is now 8th and Brennan Streets, we see the quays and processing halls of the Spreckels California Sugar Refinery, where the ships filled with Hawaiian sugar cane would pull right up to the company dock.
Overall, Gifford and Gray's iconic view is not only a manifestation of San Francisco's history as a commercial hub but speaks to the development of a modern and competitive America in the late 19th century. A country abounding in self-confidence and a population with their eyes set firmly on the future. It is a one-of-a-kind snapshot of the city and its setting in a dynamic era.
Publication History and Census
This scarce view was based on an original painting by Charles B. Gifford and subsequently converted to a chromolithograph for commercial purposes. It was initially copyrighted and published in 1868, and the first edition of this print continues to draw an enormous amount of collectors' interest. A second state or edition was printed the same year, and there are three further recorded states of the view from 1869, 1872, and 1873 (Reps 1984: 308 identifies five distinct states).
The states can be identified as follows:
State 1 (1868): Gray & Gifford publisher
State 2 (1868): A.L Bancroft & Company, publisher
State 3 (1869): Date changed / Gray & Gifford publisher
State 4 (1872): Date changed / A.L Bancroft & Company, publisher
State 5 (1873): Date changed / A.L Bancroft & Company, publisher
Despite the reissuing, very few copies of this view have survived. While a few may still exist in private ownership, there are only thirteen examples (in various editions) in institutional collections. These include the Library of Congress, Yale, Cornell, University of Chicago, and the California Historical Society.
It is few and far between that any state of this view appears on the open market.
We note only 1 other example of on the market in published auction or dealer catalogs in the past 100+ years (O'Shaughnessy Catalog, 1915 and 1918).
Cartographers
Charles Braddock Gifford
(1829 – November 17, 1888) was an American draughtsman, landscape artist, lithographer, and painter of city views based in and around San Francisco in the late 19th century. Gifford was born in New Bedford, Massachusetts, and worked there as a carpenter until about 1855, around which time he headed west to seek his fortune. By 1860, Gifford had established himself as a lithographer and landscape artist in San Francisco. His wife, Josephina, was from Nicaragua, and his earliest views include scenes of Mission Dolores, Vallejo, and Santa Clara. Gifford collaborated first with publisher Louis Nagel and subsequently with Bancroft. He began producing views in 1860 and continued to issue new views with various publishers until about 1877. He is best known for his highly ambitious 1862 view of the city on five large panels measuring some 9 feet across, published with A. Rosenfeld. He issued approximately fifteen views in total, most of which were of greater San Francisco. Gifford died in San Mateo in 1888.
William Vallance Gray (September 5, 1839 – October 15, 1891) was a Scottish-American artist, engraver, and lithographer active in San Francisco during the second half of the 19th century. Gray was born in Glasgow, Scotland. He emigrated to the United States sometime around 1860, settling in San Francisco. Gray was naturalized as a U.S. Citizen on October 16, 1868, by which time he had partnered in the lithography firm of Charles B. Gifford. Gray became prominent for his paintings and views of the American west. He was a member of several fraternal orders, including the Odd Fellows and the Scottish Thistle Club. He lies buried in the San Francisco Masonic Cemetery.
Neatline Antique Maps
Neatline Antique Maps is an online boutique based in San Francisco. We sell fine and rare authentic antique maps and atlases dating from the 15th to 20th centuries. From Ptolemy to Gettysburg, California to the Spice Islands, we have a wide selection of original antique maps and views, no reproductions.

Neatline is a member of the ABAA (Antiquarian Booksellers' Association of America), ILAB (International League of Antiquarian Booksellers), IMCoS (International Map Collectors' Society), the California Map Society, and others.
Contact the Seller
Michael Jennings
65 Monterey Dr.
Tiburon, California 94920
30 day return guarantee, with full refund including original shipping costs for up to 30 days after delivery if an item arrives misdescribed or damaged.