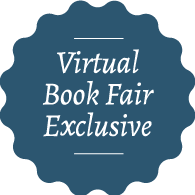 [AURORA BOREALIS SET OF PLATES] [Atlas geologique] Voyages de la Commission scientifique du Nord, en Scandinavie, en Laponie, au Spitzberg et aux Feroe pendent les Annees 1838, 1839 et 1840, sur la Corvette La Recherche commandee par M. Fabvre, Publies par ordre du Roi sous la Direction de M. Paul Gaimard.
GAIMARD, Joseph Paul (1793-1858)
Publisher:

Arthus Bertrand [1840-55].

Location:

Paris:

Date:

1840

Seller SKU:

S13863
Paris:: Arthus Bertrand [1840-55]., 1840. Atlas folio (in sheets). 55 x 35.5 cm. 10 lithographic plates with drawings by Louis Bevalet & lithographed by Müller [and] Himely (engr.), 2 additional maps or charts. With the original printed wrapper chemise. Wrapper is a bit worn. Plates are in excellent condition. Very good. First printing, extremely rare, of the unfinished publication of Gaimard expedition, containing what is often missing from the main body of the expedition report (probably due to the size of the plates and their non-bound format?). It seems Rudolph Ackermann (1764-1834), the famous lithographer from London, may have also been involved in the production of these plates as his name is on the plates themselves. / Gaimard, a French naval surgeon and naturalist, built an observatory at Bossekop, Finnmark, where he made his scientific observations of the Arora Borealis. There were 10 striking lithographs used to illustrate the Atlas geologique, among the most impressive astronomical images produced during the period. Gaimard's expedition of 1838-40, supported by the French King Louis Philippe, "included [an international team of] nine French and ten Scandinavian scientists, historians and painters. The aims and scope of the expedition was to explore almost every aspect of nature, climate and human life in northernmost Europe, including Spitsbergen. … Among the 26 volumes of text and several illustrations that were issued, however, one can find detailed information on geomagnetic research, astronomical observations, geological field work, and a wide range of other activities undertaken by the crew of Paul Gaimard over the years 1838-1840." - Pippin Aspaas. / "In August 1838 a group of researchers arrived to overwinter here and, amongst other things, study the Northern Lights. They had initially planned to establish a winter base in Hammerfest, but they heard that there was less cloud cover and fog in Altafjord, which would give better conditions for observations of the night sky. They rented accommodation in Madame Klerck's inn at Bossekop farm (later called Nielsen farm in north-east Bossekop towards Skaialuft). To aid their observations they were allowed to build three small log cabins close to the farmyard and on Lille-Berget (on the south side of Nielsenberget). / The beautiful illustrations of the Northern Lights phenomena made by the expedition's artist, Louis Bevalet, made Bossekop famous throughout the whole of Europe. According to the Northern Lights researcher Asgeir Brekke, the lithographs have "inspired many a keen traveller to experience the Northern Lights in their rightful element," based as they were on sketches that were "dashed off with frostbitten nails in the winter's night."" – Alta Museum, Hans Christian Soborg, "The Northern Lights – from mythology to science in Alta." / Charles Darwin and Joseph Paul Gaimard were at the same time period investigating the occurrences of nature in geology, zoology and botany. These plates show his meteorological studies in the northern lights. / "Gaimard became one of the most widely traveled naturalists in the history of scientific expedition. … he conducted extensive explorations in Lapland and on Spitsbergen and the Faeroes. With the latter journey (1838-1840) Gaimard's frenetic, albeit highly productive, wandering came to an end. His later years remain a supreme mystery, but he evidently settled in Pars and was fully occupied with the preparation and publication of the official reports of the expeditions to Iceland and to northern Europe. . . . Clearly, Gaimard was devoted as much to the sheer pleasure of travel as to the joy of scientific discovery. His talents as a naturalist were great, and he was assiduous and successful in seeing to completion the official reports of every expedition in which he participated." – DSB, V, pp. 224-5. / The Aurora Borealis are a result of streams of high energy particles from our sun (the solar wind) impinging upon the earth's magnetosphere and ionizing elements such as oxygen and nitrogen. Oxygen emits either a greenish-yellow light (the most familiar color of the aurora) or a reddish light; nitrogen generally emits a blue color. The oxygen and nitrogen molecules also emit ultraviolet light, which can only be detected by special cameras on board satellites. / In the early 17th century, the astronomer and scientist Galileo Galilei named the phenomenon the Aurora Borealis. Aurora was the Roman goddess of dawn, and Boreas was the Greek name for the north wind. / Insights from studying the Aurora Borealis are profound, and even involve models of climate change: "A modern geophysicist will often use past observations of Northern Lights in order to test models of solar activity over the centuries. A period when the aurora displays are frequent is as sign of a high level of solar activity in the same period. Reversely, a period when the aurora displays are rare means the solar activity is low. This modern scientific activity is in fact related to the current debate of climate change, that is, how great is the influence of human activity and how great is the influence of a natural factor like the sun upon the changing global temperature. In this debate, sources from an age before large-scale carbon emissions had started become highly relevant, from a scientific point of view." - Pippin Aspaas, Research Fellow, Department of History, University of Tromso. "From the Expeditio Litteraria of Maximilian Hell (1768-1770) to La Recherche of Paul Gaimard (1838-1840): Northernmost Fennoscandia in the encyclopaedic tradition of science." / Joseph Paul Gaimard (31 January 1793 - 10 December 1858) was a French naval surgeon and naturalist. Gaimard was born at Saint-Zacharie on January 31, 1793. He studied medicine at the naval medical school in Toulon, subsequently earning his qualifications as a naval surgeon. Along with Jean Rene Constant Quoy, he served as naturalist on the ships L'Uranie under Louis de Freycinet 1817-1820, and L'Astrolabe under Jules Dumont d'Urville 1826-1829. During this voyage they discovered the now extinct giant skink of Tonga, Tachygia microlepis. From his studies of cholera in Europe, he co-authored Du cholera-morbus en Russie, en Prusse et en Autriche, pendant les annees 1831-1832 (Cholera morbus in Russia, Prussia and Austria in the years 1831 & 1832). He was the scientific leader on La Recherche (1835 - 1836) during its expedition to the Arctic Sea, making voyages to coastal Iceland and Greenland from 27 April to 13 September 1835 and from 21 May to 26 September 1836. Along with exploratory and scientific goals, the crew of the expedition was tasked with searching for Jules de Blosseville, who disappeared aboard the Lilloise in Arctic waters a few years earlier. Out of these trips came the 9-volume Voyage en Islande et au Groenland (8 text volumes, one of geographical illustrations), which was said at the time to be the definitive study of the islands. From 1838 to 1840, again aboard La Recherche, he was the leader of a scientific expedition to Lapland, Spitzbergen and the Faroe Islands.
Jeff Weber Rare Books
Specializing in Bibliography, Early Printed Books, Evolution, Fine Printing, Fore-Edge Painting, History Of Medicine, History Of Science, Persia and Switzerland.
Visitors are welcome to the shop. Call ahead for an appointment if you wish to meet with me. On display are about 12,000 books.
Contact the Seller
Laurence J Weber (Jeff Weber)
Avenue des Alpes 104
Montreux, 1820
30 day return guarantee, with full refund including shipping costs for up to 30 days after delivery if an item arrives misdescribed or damaged.