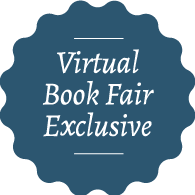 CONTAINS CANNON'S FIRST USE OF "HOMEOSTASIS". A Charles Richet - ses amis, ses collegues, ses eleves. (n.p., Paris), May 1926. Bound with: Discours prononces a I'occasion du jubile Charles Richet.
Abelous, J.E., Arthus, M., Athanasiu, J., Delezenne, C., Fano, G., Fredericq, L., Gley, E., Lusk, G., Hedon, E., Houssay, B.A., Lapique, L., Nolf, P., Lodge, O., Painleve, P., Pawlow, J., Pi-Suner, A., Portier, P., Richet, C.fils, Roger, G.H., Schafer, E
Edition:

First edition

Binding:

Hardcover Cloth binding

Publisher:

Editions Medicales

Location:

Paris

Date:

1926

Seller SKU:

1265
Paris: Editions Medicales, 1926. First edition.

UNIQUE SIGNED ASSOCIATION COPY OF FESTSCHRIFT HONORING NOBELIST CHARLES RICHET, COPY OF NOBELIST CHARLES SHERRINGTON, CONTAINING WALTER CANNON'S ESSAY FIRST USING THE TERM "HOMEOSTASIS".

11 inches tall hardcover, gray cloth binding, gilt title to spine, (n.p., Paris), July 1926. Two volumes in one, original stiff printed wrappers to both volumes bound in, uncut, [4],101 pp, [4]; 37 pp, [1]. Limitation indication in the first volume: copy 269 of 500, signed by the editor. Each volume with the ownership signature of the 1932 Nobel laureate in physiology or medicine, PAPERS IN FRENCH AND ENGLISH LANGUAGE.

SIR CHARLES SHERRINGTON (1857-1952). On the verso of the front fly-leaf in Sherrington's hand is a listing of the two titles bound in this volume. Sherrington contributed a paper to the first volume (pp.88-90): Addition Latente and recruitment in reflex contraction and inhibition. Faint library stamps of the Royal College of Surgeons. A very good copy. Honored in this festschrift, CHARLES ROBERT RICHET (1850 –1935) was a French physiologist at the Collège de France known for his pioneering work in immunology. In 1913, he won the Nobel Prize in Physiology or Medicine "in recognition of his work on anaphylaxis". The Richet line of professorships of medical science would continue through his son Charles (whose contribution is included in the volume offered here) and his grandson Gabriel. Besides containing Sherrington's paper (Nobel 1932), this celebratory volume includes the original contributions of Ivan Pavlov (Nobel 1904), Bernardo Alberto Houssay (Nobel 1947), and Sir Oliver Lodge (British physicist who developed radio technology). Notably, A Charles Richet - ses amis, ses collegues, ses eleves contains Cannon's essay, Physiological regulation of normal states: Some tentative postulates concerning biological homeostasis (p. 91) that includes his first use of the term, "homeostasis," subsequently expanded in his book, The Wisdom of the Body (1932).
Biomed Rare Books
Specializing in Biology, Botany, Illustrated Books, Medicine, Natural History and Zoology.
I established BioMed Rare Books in 2015 as an internet-based bookshop specializing in rare and antiquarian books and papers in medicine and the life sciences. I have been collecting and studying printed works in these fields for many years, an activity that has enhanced and informed my practice of medicine and my own biological research.
Contact the Seller
Robert Chevalier
P.O. Box 193
North Garden, Virginia 22959
All items subject to prior sale. Orders are carefully packaged prior to shipping. Shipping charges are based on cost, and varies by destination, carrier and mail class. For heavy volumes and for all international shipments (outside the United States), please inquire shipping costs before placing your order (info@biomedrarebooks.com).
30 day return guarantee, with full refund including original shipping costs for up to 30 days after delivery if an item arrives misdescribed or damaged.