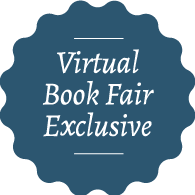 The Milliner's Girl; or, Authentic and Interesting Adventures of Fanny Bilson, a Country Clergyman's Daughter; describing, the circumstances which induced her to leave her father, her journey to London, and remarkable occurrence at the inn; with her preservation from ruin, and further particulars of her life to her marriage
[Women. Fiction.]
Edition:

First edition? There is also a twenty-four-page Derby edition fr

Binding:

Modern gray paper wrappers

Publisher:

Dean & Munday,

Location:

London:

Date:

[ca. 1820s]

Pages:

36 pp

Size:

4 x 7 in.

Seller SKU:

17162
London: Dean & Munday, [ca. 1820s] First edition? There is also a twenty-four-page Derby edition from T. Richardson. We have been unable to establish priority. Both editions are scarce: OCLC records only three copies of this edition (UCLA, the Huntington, Princeton) and three of the T. Richardson (University of Alberta, Cambridge, NYPL, University of Kentucky). Modern gray paper wrappers. 4 x 7 in. . With a hand-colored frontispiece of two women dressed in early nineteenth century gowns. Offsetting to title-page, otherwise a very good, clean copy. A sensational novel of a young woman who leaves her modest country life to find employment in the corrupt and fast-paced city. Though besieged by the advances of men, Fanny Bilson maintains her honor and escapes back to the safety of her father's home, now with a reputable gentleman on her arm.
Michael R. Thompson, Booksellers, ABAA/ILAB
Specializing in Education, Fine Printing And Artitsts' Books, History Of Ideas, History Of Science, Illustrated Books, Literature, Western Philosophy and Women's Studies.
Our office is located in Los Angeles on West Third Street, between the Beverly Center and Farmer's Market. Though we gave up an open shop after more than thirty years, we welcome serious customers and dealers. We are normally open from 10 to 6 Monday through Saturday. Since some of our less expensive books are located in a temperature-controlled storage area offsite, you may want to call ahead of time to insure that the book you want to see will be available. We feature a stock strong in literature, history, Western philosophy, women's studies, education, history of science and fine printing and artists' books. We are members of the Antiquarian Booksellers Association of America and the International League of Antiquarian Booksellers. We have books from the 15th to the 20th century in all prices ranges. We do appraisals for income tax and insurance purposes. We purchase individual books and libraries. Proprietor: Carol Sandberg
Available for appraisals for IRS/tax purposes
Contact the Seller
Carol Sandberg, Michael Thompson Books, ABAA/ILAB
8242 West 3rd Street, Suite 230
Los Angeles, California 90048
Book Fair Availability: Generally available 10-4:30 Pacific Daylight Time.
CWO Visa, MC , American Express, Discover SHipping: $12.00 1st ordinary-sized book within the U.S., at cost for others. Our normal method of shipping within the U.S. is U.P.S. International orders shipped at cost; please inquire about costs of air and surface shipment. All books guaranteed as described. Items returnable within ten days if the customer is dissatisfied; please phone or e-mail first. Customers are encouraged to e-mail us with any questions before ordering.