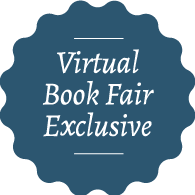 The Intimate Stranger
[ Ninja Press ]. Breytenbach, Breyten
Edition:

One of a hundred copies signed by the author

Binding:

Hardcover Quarter green leather over flax paper-covered boards, hand-coated with a mixture of ochre pigment and fine volcanic pumice. In p

Publisher:

Ninja Press,

Location:

[Sherman Oaks, California:]

Date:

[2007]

Pages:

40 pp

Size:

13 x 7 1/2

Seller SKU:

17175
[Sherman Oaks, California:] Ninja Press, [2007] One of a hundred copies signed by the author. Quarter green leather over flax paper-covered boards, hand-coated with a mixture of ochre pigment and fine volcanic pumice. In purple cloth chemise, together with separate chapbook containing a legend for the text-inspired signs and symbols, as well as an original prospectus. 13 x 7 1/2. A fine copy of an out-of-print Ninja Press book. A beautiful production and a real milestone for Carolee Campbell's highly-regarded private press. A bibliography of the press, finely printed by Russell Maret, is forthcoming.
Michael R. Thompson, Booksellers, ABAA/ILAB
Specializing in Education, Fine Printing And Artitsts' Books, History Of Ideas, History Of Science, Illustrated Books, Literature, Western Philosophy and Women's Studies.
Our office is located in Los Angeles on West Third Street, between the Beverly Center and Farmer's Market. Though we gave up an open shop after more than thirty years, we welcome serious customers and dealers. We are normally open from 10 to 6 Monday through Saturday. Since some of our less expensive books are located in a temperature-controlled storage area offsite, you may want to call ahead of time to insure that the book you want to see will be available. We feature a stock strong in literature, history, Western philosophy, women's studies, education, history of science and fine printing and artists' books. We are members of the Antiquarian Booksellers Association of America and the International League of Antiquarian Booksellers. We have books from the 15th to the 20th century in all prices ranges. We do appraisals for income tax and insurance purposes. We purchase individual books and libraries. Proprietor: Carol Sandberg
Available for appraisals for IRS/tax purposes
Contact the Seller
Carol Sandberg, Michael Thompson Books, ABAA/ILAB
8242 West 3rd Street, Suite 230
Los Angeles, California 90048
Book Fair Availability: Generally available 10-4:30 Pacific Daylight Time.
CWO Visa, MC , American Express, Discover SHipping: $12.00 1st ordinary-sized book within the U.S., at cost for others. Our normal method of shipping within the U.S. is U.P.S. International orders shipped at cost; please inquire about costs of air and surface shipment. All books guaranteed as described. Items returnable within ten days if the customer is dissatisfied; please phone or e-mail first. Customers are encouraged to e-mail us with any questions before ordering.