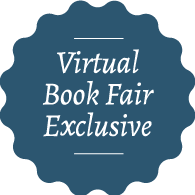 London Almanack for the Year of Christ 1790
Publisher:

Company of Stationers

Location:

London

Date:

1783

Seller SKU:

31296
London: Company of Stationers, 1783. Miniature almanac opening with an engraving of York House, spanning four pages. The almanac's calendar records the times of sunrise and sunset, as well as various saints' days and term times for academic institutions. The volume also provides a table of the reigns of the kings and queens of England and Great Britain, from William the Conqueror to George III, a list of Lord Mayors and Sheriffs from 1769 to 1790, a list of bank holidays, conversion rates for various coinage, and the dates of the year's eclipses.

(24)pp. Bound in red leather with a complex design to both covers worked in blue and white leathers as well as gilt. Housed in matching slipcase, which shows trace rubbing. Near fine. A.e.g. (2 5/16 by 1 5/16; 58x34mm).
Bromer Booksellers
Specializing in Children's Books, Fine Bindings, Illustrated Books, Miniature Books, Optical Toys and Private Press.
Bromer Booksellers specializes in rare and beautiful books. Owned and operated by Anne Bromer, who has been in the business of fine books for over fifty years, our shop carries a range of important private press books, designer bookbindings, illustrated books, children's books, and miniature books.
Available for general purpose appraisals
Contact the Seller
Philip C. Salmon
Bromer Booksellers
607 Boylston Street
Boston, Massachusetts 02116
Book Fair Availability: Available Thursday 9/9 and Friday 9/10 from 10-5 EDT.
All books are guaranteed as described and may be returned, with prior notice, within ten days. All bills are payable within thirty days from the date of the invoice. Shipping and insurance are additional. Overseas shipments will be sent by air mail unless otherwise instructed.