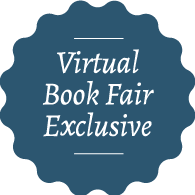 The Bostonians
James, Henry
Publisher:

Macmillan and Company

Location:

London

Date:

1886

Seller SKU:

1003148
London: Macmillan and Company, 1886. First edition of James's virtuosic study of American private and political life, one of 500 copies, originally published in the Century Magazine. The novel follows the fierce competition between two determined cousins -- the feminist social reformer Olive Chancellor and the conservative lawyer Basil Ransom -- to win the loyalty of young Verena Tarrant, a charismatic public speaker who would now be called an "influencer:" "There's money for some one in that girl; you see if she don't have quite a run!" James's bibliographers Edel and Laurence identify the first printing of The Bostonians as a run of 500 copies, published in February 1886, with a second undifferentiated impression of 100 copies the following month. David J. Supino suggests that a point that distinguishes the first impression may be the misprint "II" (for "III") in the running head on page 31 in Volume I, a misprint present in this copy. Edel & Laurence A28; Supino 28.1.0. A very nearly fine copy of Henry James's middle period masterpiece, bright and unmarked, one of his scarcest first editions. Three octavo volumes, measuring 7.5 x 5 inches: iv, 244; iv, 226, [2]; iv, 236, [4]. Original dark blue-green cloth, double-rule border and panel stamped in black and blind, spines lettered in gilt with gilt publisher's device and decorative rules at top and bottom stamped in black, brown-coated endpapers, all edges untrimmed. Two pages of publisher's advertisements at rear of Volume II; four pages of advertisements at rear of Volume III. A few lower corners very lightly bumped. Housed in a custom clamshell box.
Honey & Wax Booksellers
Specializing in Literary And Print History.
Honey & Wax offers a mix of classics and surprises: rare first printings, original artwork, unexpected survivals, books with no downloadable equivalent. Founders of the Honey & Wax Book Collecting Prize. Our bookroom is open by appointment in Brooklyn, NY.
Contact the Seller
Honey & Wax Booksellers
94 9th Street, Suite 228
Brooklyn, New York 11215
All Honey & Wax books are guaranteed as described, and returnable for any reason within ten days.