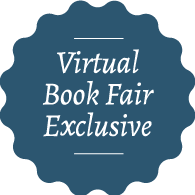 Parquetspiel / Divided Square Puzzle / L'Art de Parqueter
[DESIGN]
Location:

Germany

Date:

1870

Seller SKU:

1003093
Germany, 1870. Nineteenth-century German parquetry puzzle, or "Parquetspiel," featuring contrasting natural and purple wooden tiles that can be combined to form two perfect squares, or countless free-form geometric designs and patterns, as proposed on the enclosed instructional diagram. A cornerstone of the new kindergarten education pioneered by Friedrich Froebel, puzzles like these helped young children develop shape and color recognition, spatial awareness, and hand-eye coordination. A handsome survival. Complete set of 52 geometric wooden pieces, 26 of them stained purple, which combine to form two equal squares measuring 6.75 x 6.75 inches each. Both squares stacked in original wooden box, measuring 7.25 x 7.25 inches, pastedown pictorial label mounted to sliding lid. With color-printed diagram showing 13 possible configurations of pieces. Diagram spotted and chipped; light shelfwear to box, with ink notation (986/2) to bottom.
Honey & Wax Booksellers
Specializing in Literary And Print History.
Honey & Wax offers a mix of classics and surprises: rare first printings, original artwork, unexpected survivals, books with no downloadable equivalent. Founders of the Honey & Wax Book Collecting Prize. Our bookroom is open by appointment in Brooklyn, NY.
Contact the Seller
Honey & Wax Booksellers
94 9th Street, Suite 228
Brooklyn, New York 11215
All Honey & Wax books are guaranteed as described, and returnable for any reason within ten days.