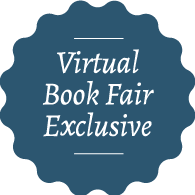 Janvier 1866. Lettre & Poème Envoyés à Thomas W. Higginson
Dickinson, Emily; Palayer, Monique (illustrator); Kéramsi, Déborah (translator); Mréjen, Pierre (translator)
Publisher:

Les Éditions du Rouleau Libre

Location:

Paris

Date:

1991

Seller SKU:

1002972
Paris: Les Éditions du Rouleau Libre, 1991. First edition of this moving artist's book inspired by Emily Dickinson, number 14 of 46 copies, signed by printmaker Monique Palayer. The book opens with two letters from Dickinson to her longtime "preceptor" Thomas Wentworth Higginson. In the first, dated 1862, Dickinson replies to his inquiry about her companions: "Hills -- Sir -- and the Sundown -- and a Dog -- large as myself, that my Father bought me." The Newfoundland Carlo was Dickinson's "shaggy ally," her constant companion for seventeen years. Dickinson's second letter, sent in January 1866, announces: "Carlo died -- E. Dickinson / Would you instruct me now?" Tucked into the letter was a meditative poem of four stanzas, "Further in Summer than the Birds," reprinted in this volume alongside four abstract gravures by Palayer. Text in English with parallel French translation. OCLC locates three holdings worldwide: BNF, Brown, and Denver University. A fine copy of a powerful book. Oblong volume, measuring 9 x 6.5 inches: 10 leaves (5 folded). Original open-sewn paper boards printed in black and green, secured to wooden spine anchor. Printed letterpress in black and green, with five double-length folding leaves, illustrated throughout text with four original gravures. Numbered and signed in pencil by Monique Palayer at colophon.
Honey & Wax Booksellers
Specializing in Literary And Print History.
Honey & Wax offers a mix of classics and surprises: rare first printings, original artwork, unexpected survivals, books with no downloadable equivalent. Founders of the Honey & Wax Book Collecting Prize. Our bookroom is open by appointment in Brooklyn, NY.
Contact the Seller
Honey & Wax Booksellers
94 9th Street, Suite 228
Brooklyn, New York 11215
All Honey & Wax books are guaranteed as described, and returnable for any reason within ten days.