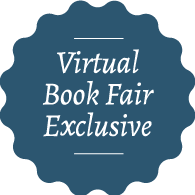 Eastern Persia: An Account of the Journeys of the Persian Boundary Commission 1870-71-72.
Volume II. The Zoology and Geology
Blanford, W.T
Edition:

First edition

Binding:

Hardcover

Publisher:

Macmillan and Co.

Location:

London

Date:

1876

Illustrator:

Keulemans, John Gerrard

Seller SKU:

963
London: Macmillan and Co., 1876. First edition.

1872 SCARCE MONOGRAPH ON THE ZOOLOGY AND GEOLOGY OF PERSIA WITH FINE HAND-COLORED LITHOGRAPHIC PLATES OF MAMMALS & BIRDS BY DUTCH MASTER ILLUSTRATOR J.G. KEULEMANS.

8 1/2 inches tall hardcover, green buckram binding, gilt title to spine, ink signature of James C. Rogers, Oroomiah, Persia, with his handstamp top of title page; also handstamp, "withdrawn Carroll College Library" bottom of title page; viii, color folding map of Persia, 516 pp, 18 handcolored lithographs of mammals and birds by Keulemans, 10 black & white lithographs of reptiles by Ford. Covers clean, spine bright, binding tight, text, map and plates crisp, clean and unmarked, very good minus. This volume is complete in itself; Volume I contains The Geography with Narratives by Majors St. John, Lovett, and Euan Smith.

WILLIAM THOMAS BLANFORD (1832 – 1905) was an English geologist and naturalist. In 1851 he was induced to enter the newly established Royal School of Mines (now part of Imperial College London), which his younger brother Henry F. Blanford (1834 – 1893), afterwards head of the Indian Meteorological Department, had already joined. He then spent a year in the mining school (Bergakademie) at Freiberg, Saxony, and towards the close of 1854 both he and his brother obtained posts on the Geological Survey of India. In that service he remained for twenty-seven years, retiring in 1882. After his retirement he took up editorship of The Fauna of British India, Including Ceylon and Burma series. in 1871 – 1872 he was appointed a member of the Persian Boundary Commission along with O. B. St. John. After a voyage to Basra he started back from Gwadar, 200 miles west of Karachi. He marched to Shiraz with St. John's party and then traveled alone through Ispahan to Teheran to join Sir Richard Pollock. He visited the Elbruz Mountains and returned to England from the Caspian via Astrakhan, Moscow, St. Petersburg and Berlin to reach home in September 1872. The best use was made of the exceptional opportunities of studying the natural history of those countries. He subsequently spent time to produce the report on Zoology. He represented the Indian Government at the meeting of the Geological Congress in Bologna. His attention was given not only to geology but to zoology, and especially to the land gastropods and to the vertebrates. He joined H J Elwes on a journey to Sikkim in 1870 during which several new bird species were described. Between 1870 and 1881 Blanford described 36 new species of reptiles and three new species of amphibians. For his many contributions to geological science, Blanford was in 1883 awarded the Wollaston medal by the Geological Society of London. For his labors on the zoology and geology of British India he received in 1901 a royal medal from the Royal Society. He had been elected F.R.S. in 1874, and was chosen president of the Geological Society in 1888. He was created C.I.E. in 1904.

JOHN GERRARD KEULEMANS (1842-1912) was a Dutch bird illustrator. For most of his life he lived and worked in England, illustrating many of the best-known ornithology books of the nineteenth century. As a young man he collected animal specimens for museums such as the Natural History Museum in Leiden, whose director, Hermann Schlegel, encouraged Keulemans and sent him on the 1864 expedition to West Africa. He illustrated many important bird books, including Buller's A History of the Birds of New Zealand (1873, 1888), William Vincent Legge's History of the Birds of Ceylon (1880), Daniel Giraud Elliot's Monograph of the Bucerotidae (hornbills) (1887–1892), Henry Seebohm's Monograph of the Turdidae (thrushes) (1902), Osbert Salvin's Biologia Centrali-Americana (1879–1904), Edgar Leopold Layard's Birds of South Africa (1887) and Henry Eeles Dresser's History of the Birds of Europe (1871–1896). Keulemans's work is characterized by its consistency, showing little change over the course of his career, and focused to an extraordinary degree on the rendering of fine detail. These generalizations have also proven to be the basis for unjustified criticism of his work, since the nature of scientific illustration places a premium on consistency. Aside from this, a number of critics have rightly placed Keulemans above his contemporaries; his ability to create accurate and vivid representations of birds gave him prominence in his field.
Biomed Rare Books
Specializing in Biology, Botany, Illustrated Books, Medicine, Natural History and Zoology.
I established BioMed Rare Books in 2015 as an internet-based bookshop specializing in rare and antiquarian books and papers in medicine and the life sciences. I have been collecting and studying printed works in these fields for many years, an activity that has enhanced and informed my practice of medicine and my own biological research.
Contact the Seller
Robert Chevalier
P.O. Box 193
North Garden, Virginia 22959
All items subject to prior sale. Orders are carefully packaged prior to shipping. Shipping charges are based on cost, and varies by destination, carrier and mail class. For heavy volumes and for all international shipments (outside the United States), please inquire shipping costs before placing your order (info@biomedrarebooks.com).
30 day return guarantee, with full refund including original shipping costs for up to 30 days after delivery if an item arrives misdescribed or damaged.