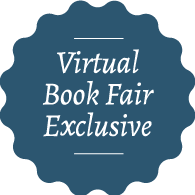 The History of The/My Wor(l)d
Drucker, Johanna
Publisher:

Druckwork & Granary Books

Location:

New York

Date:

1995

Seller SKU:

1002967
New York: Druckwork & Granary Books, 1995. Signed first trade edition of Johanna Drucker's influential artist's book, one of 2000 copies, preceded by the artist's limited edition printed at Harvard's Bow and Arrow Press. A fragmentary history of the word and the world, the text is a freewheeling pastiche of literary allusions and historical references, punctuated with found images. Competing narrative threads cross over the course of the book, from the grandly sweeping to the deceptively small: "This must be the Renaissance: we looked at the stars and I saw my face." This trade edition of The History of The/My Wor(l)d was issued by Steve Clay's Granary Books, dedicated to "new works exploring the intersection of word, image, and page." A near-fine copy of a striking book, uncommon signed and with original prospectus. Single volume, measuring 11.25 x 8.5 inches: [48]. Original drab paper boards, black cloth spine, original unclipped pictorial dust jacket "printed letterpress by the author." Printed in red and black ink, in various typefaces, illustrated with drawings and photographs throughout text. Signed by Johanna Drucker in pencil at colophon. Publisher's prospectus laid in. Jacket spine and edges faintly sunned.
Honey & Wax Booksellers
Specializing in Literary And Print History.
Honey & Wax offers a mix of classics and surprises: rare first printings, original artwork, unexpected survivals, books with no downloadable equivalent. Founders of the Honey & Wax Book Collecting Prize. Our bookroom is open by appointment in Brooklyn, NY.
Contact the Seller
Honey & Wax Booksellers
94 9th Street, Suite 228
Brooklyn, New York 11215
All Honey & Wax books are guaranteed as described, and returnable for any reason within ten days.