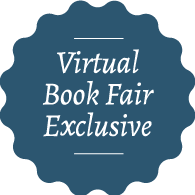 The Vermiform Appendix and Its Diseases
Kelly, Howard A. and Hurdon, E
Edition:

First edition

Binding:

Hardcover

Publisher:

J. B. Lippincoitt Co.

Location:

Philadelphia and London

Date:

1908

Illustrator:

Max Brodel

Seller SKU:

240
Philadelphia and London: J. B. Lippincoitt Co., 1908. First edition.

SIGNED COPY - MASSIVE ILLUSTRATED MONOGRAPH ON THE APPENDIX BY LEGENDARY SURGEON, MEMBER OF ""BIG FOUR"" PHYSICIAN FOUNDERS OF JOHNS HOPKINS SCHOOL OF MEDICINE.

10 1/2 inches tall hardcover, 3 inches thick, 3/4 black leather with green cloth binding, expertly rebacked with preservation of original spine gilt with raised bands, original marbled endpapers, color frontis with tissue guard, 827 pp with 399 original illustrations, some in color, some fold-out, and 3 lithographic plates. Inscribed and signed on front endpaper, ""To my friend and colleague, Charles F. Fisher from Howard A. Kelly, 22 June 09"". Age toning to edges, light wear to covers, bookplate of academic urologist to front paste-down, otherwise unmarked, overall very good.

From the Preface: "The present work is the outcome of an investigation undertaken some years ago when I first began to notice the condition of the appendix in every abdominal operation, an undertaking which soon grew to unexpected proportions. The literature of the subject is so extensive that I fear I may not have done full justice to the many faithful workers in the field; indeed, even as the pages are passing through the press, several valuable articles have appeared too late for recognition. Under the conviction that surgery and pathology are best taught by demonstration I have tried to parallel the text with graphic illustrations, and in a few instances the figure with its legend stands alone. I acknowledge here my indebtedness to Mr. Horn, Mr. Brodel, Miss Huntington, and Mr. Becker for their splendid artistic work; the enthusiasm with which they have entered into various researches and prosecuted every phase of their work has greatly enhanced my own pleasure and satisfaction. The anatomical chapters were written by Mr. Brodel and illustrated, for the most part, by Miss Ruth Huntington, now Mrs. Brodel." Garrison-Morton No. 3571.

HOWARD ATWOOD KELLY (1858 - 1943), M.D., an American gynecologist, obtained his B.A. and M.D. from the University of Pennsylvania. He, William Osler, William Halsted, and William Welch together are known as the "Big Four," the founding professors at The Johns Hopkins Hospital in Baltimore, Maryland. He established gynecology as a specialty by developing new surgical approaches to gynecological diseases and pathological research. He also developed several medical innovations, including the improved cystoscope, Kelly's Clamp, Kelly's Speculum, and Kelly's forceps.

MAX BRODEL (1870 - 1941) was a medical illustrator. Born in Leipzig, Germany, he began his artistic career after graduating from the Leipzig Academy of Fine Arts, working for Dr. Carl Ludwig. Under Dr. Carl Ludwig's instruction, he gained a basic knowledge of medicine and became recognized for his detailed medical illustrations. In the late 1890s, he was brought to the Johns Hopkins School of Medicine in Baltimore to illustrate for Harvey Cushing, William Halsted, Howard Kelly, and other notable clinicians. Kelly remarked that one of his greatest contributions to medicine was bringing Brodel to Baltimore. In addition to being an prolific medical illustrator, he developed new artistic techniques such as the carbon dust technique that helped the advancement of the quality and accuracy of medical illustrations for physicians. In 1911, he presided over the creation of the first Department of Art as Applied to Medicine; located at the Johns Hopkins School of Medicine, it continues to train medical illustrators to this day. HEAVY VOLUME WILL REQUIRE ADDITIONAL POSTAGE--PLEASE INQUIRE BEFORE PLACING ORDER.
Biomed Rare Books
Specializing in Biology, Botany, Illustrated Books, Medicine, Natural History and Zoology.
I established BioMed Rare Books in 2015 as an internet-based bookshop specializing in rare and antiquarian books and papers in medicine and the life sciences. I have been collecting and studying printed works in these fields for many years, an activity that has enhanced and informed my practice of medicine and my own biological research.
Contact the Seller
Robert Chevalier
P.O. Box 193
North Garden, Virginia 22959
All items subject to prior sale. Orders are carefully packaged prior to shipping. Shipping charges are based on cost, and varies by destination, carrier and mail class. For heavy volumes and for all international shipments (outside the United States), please inquire shipping costs before placing your order (info@biomedrarebooks.com).
30 day return guarantee, with full refund including original shipping costs for up to 30 days after delivery if an item arrives misdescribed or damaged.