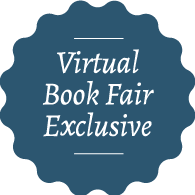 Mikes Missing. A Search by Jim Duignan
Duignan, Jim
Publisher:

self-published

Location:

[Chicago]

Date:

1992

Seller SKU:

1002681
[Chicago]: self-published, 1992. First and only edition of Chicago artist Jim Duignan's self-published art zine depicting his search for his troubled younger brother Mike, whose disappearance sends Duignan driving around the Chicago streets where they grew up. His grainy snapshots of childhood landmarks are juxtaposed with terse reflections on his past: "Mike hung around some rather violent guys. They were old friends of mine." Now head of the Visual Art Education Program at DePaul University, Duignan founded the Stockyard Institute, a community art collective on Chicago's South Side, in 1995. He continued to create art about his missing brother for years, in a series eventually titled "Mike Missed/Out." After Mike's death, Duignan connected his work at Stockyard to the loss of his brother: "I always thought Mike was an artist who didn't have a medium, and I see that in some of these kids too. They have a practice but they can't find it." OCLC locates one institutional copy, at the Chicago Public Library. A fine copy, in original envelope. Oblong spiral-bound volume, measuring 5.5 x 8.5 inches: [104]. Original pale grey pictorial wrappers. Text illustrated with desktop-printed black and white photographs. Housed in original manila envelope with adhesive title label.
Honey & Wax Booksellers
Specializing in Literary And Print History.
Honey & Wax offers a mix of classics and surprises: rare first printings, original artwork, unexpected survivals, books with no downloadable equivalent. Founders of the Honey & Wax Book Collecting Prize. Our bookroom is open by appointment in Brooklyn, NY.
Contact the Seller
Honey & Wax Booksellers
94 9th Street, Suite 228
Brooklyn, New York 11215
All Honey & Wax books are guaranteed as described, and returnable for any reason within ten days.