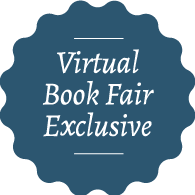 Charles F. Heartman Reviews Dr. Rosenbach's Young American Parade (broadside)
[Rosenbach, A.S.W.]; [Newton, A. Edward]; Heartman, Charles F
Publisher:

no publisher

Location:

No place

Date:

1933

Seller SKU:

1002709
No place: no publisher, 1933. Ephemeral promotional broadside produced in support of A.S.W. Rosenbach's Early American Children's Books. The broadside reprints Charles F. Heartman's favorable American Book Collector review of Rosenbach's book, praising "the Doctor" for the breadth of his vision: "he has succeeded in robbing the dreary religious aspect of most of the early publications of its unattractiveness by injecting humorous remarks and reverting to a philosophical treatment. Regardless if one is a collector of children's books or not this is a scholarly book about books that should have a place in every collector's library." Heartman notes that the foreword by American collector A. Edward Newton makes Rosenbach's book "a necessary item to any collection of Newtoniana" as well. One copy recorded, in the Charles F. Heartman Papers at the University of Southern Mississippi; we handled a second copy in 2015. A very good copy of a striking broadside. Color-printed pictorial broadside, measuring 17.5 x 12.5 inches. Two faint creases from folding, several small paper repairs and evidence of previous mount to verso, one short closed tear.
Honey & Wax Booksellers
Specializing in Literary And Print History.
Honey & Wax offers a mix of classics and surprises: rare first printings, original artwork, unexpected survivals, books with no downloadable equivalent. Founders of the Honey & Wax Book Collecting Prize. Our bookroom is open by appointment in Brooklyn, NY.
Contact the Seller
Honey & Wax Booksellers
94 9th Street, Suite 228
Brooklyn, New York 11215
All Honey & Wax books are guaranteed as described, and returnable for any reason within ten days.