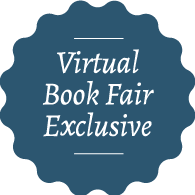 Examen de Ingenios. The Examination of Men's Wits. In which, by discovering the varietie of natures is shewed for what profession each one is apt, and how far he shall profit therein
Huarte, John [Richard Carew, trans.]
Edition:

First English language edition

Publisher:

Printed by Adam Islip for C. Hunt

Location:

London

Date:

1594

Seller SKU:

3463
London: Printed by Adam Islip for C. Hunt, 1594. First English language edition. Considered the first surviving edition, with the only example of a fragment of the 1592 edition existing in four leaves held at the BL. Contemporary limp vellum with a portion of the ties still present. Separating from text block at lower spine but still holding. Early ownership signature of Thomas Mascall 1679 to front endpaper; early annotation to title page reads "Non est mortale quod opto. R. Berd." Brief and faint quotation in Latin in the same hand to the recto of the rear endpaper. Faint dampstaining to front endpapers. Collates [16], 333, [3]: complete, with loss to the upper corner of pages 115-116 affecting 13 lines of text. Huarte, considered the father of modern psychology, released this work in 1575 and found disfavor during the Inquisition, causing his book to be banned in Spain. It was followed soon after publication by an Italian translation, from whence Richard Carew produced the present first English edition. Scarce institutionally and in trade, ESTC records only 6 copies, the present is the only first edition on the market and last appeared at auction in 1937.

"The souls of all men are equal, according to Huarte, but the four bodily humours occur in different proportions in each man" and this individual balance, combined with a man's domestic life and education, affect his fitness for particular types of work and his ability to succeed in that work (OCSL). Huarte urges educators to recognize that a child has predetermined abilities based on these factors and can only excel where natural inclination exists. "If a child have not the disposition and abilitie which is requisite for that science whereunto he will addict himselfe, it is a superfluous labour to be instructed therein by good schoolmaisters." It is therefore necessary for schoolmasters to learn where their students' strengths lie. "Huarte suggests classification of pupils on the basis of temperament or of psychological characteristics rather than on common possession of the same details or bulk of knowledge; and claiming the authority of Galen, Huarte would wish state officials to sound the wit and natural application of children so as to set each to learn the art most suitable to each an 'not leaving it to them to act of their own choice.' Huarte is certainly in accord with later educational writers in his emphasis on self-activity as the principle of the human soul, in his theory of the effect of climate on character, in his idea of heredity and the influence of dieting on temperament, and thence on educational processes. (Monroe).

ESTC S2748.
Whitmore Rare Books
Specializing in Early Printed Books, Literary High Points, Modern First Editions and Signed Books.
We operate a retail shop in "Old Town" Pasadena open normal business hours Tuesday through Saturday.
Contact the Seller
Daniel B. Whitmore
121 E. Union St.
Pasadena, California 91103
15 day return guarantee, with full refund if an item arrives damaged or not matching the description.