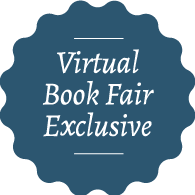 Pamphlets, Circulars, Offprints and Letters Concerning Tariffs..
Archive; Tariffs
Date:

1823

Seller SKU:

70926
1823. Nineteenth-Century Archive Concerning American Tariffs [Archive]. [Tariff Laws]. [Pamphlets, Circulars, Offprints and Letters Concerning Tariffs]. Massachusetts, New York and Washington, DC, 1823-1902. 72 items, comprising 42 pamphlets, 12 offprints, 10 circulars and 8 letters, sizes range from 5-1/4" x 3-1/4" to 12-1/2" x 9-1/2." Light to moderate toning, browning to a few pieces, fold lines, minor wear and soiling, a few items neatly split along fold lines. $1,800. * A representative sampling of issues concerning tariffs during the nineteenth century, this archive includes analytical and polemical pieces, speeches, printings of U.S. Congressional bills and letters. Most of the items date from the 1870s, 1880s and 1890s, the decades of the "Gilded Age," a period of rapid economic growth, considerable income inequality, labor unrest and the beginnings of the modern global economy. Two of the letters are addressed to members of the U.S. Congress, two are (unrelated) replies from U.S. congressmen. One is a mimeograph from October 18, 1890 by Samuel W. Mendum, secretary of the United Questions Club of Massachusetts, containing eight questions, that was sent to each congressional candidate in Massachusetts. It is accompanied by a letter with answers from Jonas H. French, a candidate from the Seventh District. Taken together, this archive is an excellent resource of primary materials for students of a perennial issue in American politics. A complete list of items is available on request.
The Lawbook Exchange Ltd
Specializing in Americana, Criminology, Early Printed Law Books, International Law, Law, Legal Ephemera, Manuscripts: Law and Trials.
Founded in 1983, we specialize in all aspects of law and its history, offering a comprehensive selection of antiquarian and scholarly books, manuscripts, artwork and ephemera.
Contact the Seller
Greg Talbot
33 Terminal Ave
Clark, New Jersey 07066
Book Fair Availability: Available Thursday 11/12 and Friday 11/13 from 10-6pm EST
All items are offered subject to prior sale. Sales tax will be added for residents of New Jersey. We accept Visa, MasterCard, American Express credit cards, and PayPal. All orders are shipped via FedEx. Your satisfaction is guaranteed. Any item may be returned within ten (10) days of receipt for any reason; prior notification is necessary and returned items must be carefully packed and arrive safely.