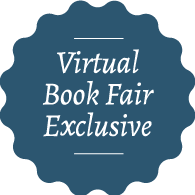 Hieronymus Brunschwig: a Fifteenth Century Surgeon and His Work.
Sigerist, Henry E
Edition:

One of 112 copies. The present work is a revised version of an e

Binding:

Hardcover Orange cloth over printed beige boards.

Publisher:

Ben Abramson,

Location:

New York:

Date:

1946

Pages:

48 pp

Size:

Octavo

Seller SKU:

16467
New York: Ben Abramson, 1946 One of 112 copies. The present work is a revised version of an essay that was originally published in 1923 with a facsimile of Brunschwig's Book of Cirurgia of 1497, by R. Lier & Co., in Milan. Orange cloth over printed beige boards. . Octavo. Eight facsimile woodcut illustrations, including frontispiece. With an original incunable leaf from Brunschwig's Book of Cirurgia (Das Buch der cirurgia) of 1497 with a large woodcut on recto in a tri-fold envelope pocket on front pastedown. Binding extremities lightly rubbed. Minor soiling to cloth and boards. Slight wear to folds of envelope pocket. Bookplate on rear pastedown. A very good, tight copy. "It is through [Karl] Sudhoff (historian of medicine, 1853-1938) that we have received an idea of what German surgery during the later Middle Ages was like...The achievements of the Italians and French are the brilliant models, to which these German writers never attained and which did not influence them to any great extent. All the more startling, therefore, is the contrast offered by the work of Hieronymus Brunschwig. For a long time he was thought to be the first German surgical author. This was a mistake…But he is the first who wrote an important manual that far surpassed the average productions, and the first German surgeon who took advantage of the recently invented printing-press, to gain a far wider sphere of influence. He was also the first who amply made use of the Italian and French sources" (pp. 13-14).
Michael R. Thompson, Booksellers, ABAA/ILAB
Specializing in Education, Fine Printing And Artitsts' Books, History Of Ideas, History Of Science, Illustrated Books, Literature, Western Philosophy and Women's Studies.
Our office is located in Los Angeles on West Third Street, between the Beverly Center and Farmer's Market. Though we gave up an open shop after more than thirty years, we welcome serious customers and dealers. We are normally open from 10 to 6 Monday through Saturday. Since some of our less expensive books are located in a temperature-controlled storage area offsite, you may want to call ahead of time to insure that the book you want to see will be available. We feature a stock strong in literature, history, Western philosophy, women's studies, education, history of science and fine printing and artists' books. We are members of the Antiquarian Booksellers Association of America and the International League of Antiquarian Booksellers. We have books from the 15th to the 20th century in all prices ranges. We do appraisals for income tax and insurance purposes. We purchase individual books and libraries. Proprietor: Carol Sandberg
Available for appraisals for IRS/tax purposes
Contact the Seller
Carol Sandberg, Michael Thompson Books, ABAA/ILAB
8242 West 3rd Street, Suite 230
Los Angeles, California 90048
Book Fair Availability: Generally available 10-4:30 Pacific Daylight Time.
CWO Visa, MC , American Express, Discover SHipping: $12.00 1st ordinary-sized book within the U.S., at cost for others. Our normal method of shipping within the U.S. is U.P.S. International orders shipped at cost; please inquire about costs of air and surface shipment. All books guaranteed as described. Items returnable within ten days if the customer is dissatisfied; please phone or e-mail first. Customers are encouraged to e-mail us with any questions before ordering.